Pornstar Info
Videos with Jay Donahue
Description :
Ashton McKay has come into the shower after his workout and is alone cleaning himself when Jay Donahue arrives and asks if he can join him. Once in the shower, Jay asks if he can borrow some soap because he forgot his. Ashton obliges and then Jay offers to wash Ashton's back. He agrees and we can see that Jay is excited about it as his cock is rock hard. Ashton turns around and sees this and starts stroking Jay's cock. Jay does the same and then starts sucking Ashton and get's his cock hard too. Ashton then sucks Jay for a while before turning him around and rimming his ass. He fucks Jay up against the wall of the shower to start and then they move to the floor where Ashton fucks Jay on his side and then on his back until Jay shoots his load all over himself. Ashton pulls out and shoots on Jay.
Categories :
Condom
,
Hardcore
,
Anal Sex
,
Oral
,
Deep throat
,
Brunette
,
Tattoo/Piercing
,
Masturbation
,
Athletic
,
Facial Hair
,
Rimming
,
Climax
,
HD Movies
,
Gay Porn
,
Caucasian
,
Muscular
,
Jerking off
,
Blowjob
,
Locker Room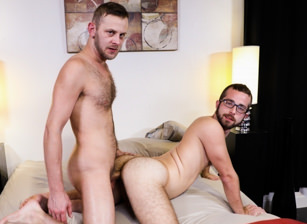 Description :
Jay Donahue and Chandler Scott are sitting in bed discussing their facial and body hair. They cannot understand why so many guys want to shave off their body hair. This turns sexual pretty quick and they are soon making out and shedding their clothes. Chandler sucks Jay's big cock first and then Jay sucks Chandler. Chandler then rims Jay's hair ass before fucking him raw. Jay then rims Chandlers hairy ass and fucks him on his back Raw until Chandler blows his load all over himself and then Jay shoots all over Chandler.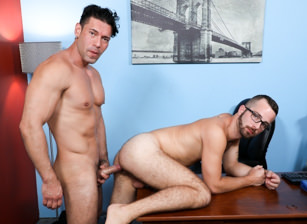 Description :
Alexander Garrett has a classic car that belonged to his grandfather for sale and Jay Donahue is interested in it. There is only one big problem; the car is falling apart and a rusty mess. Alexander tells Jay that the car still has good bones and just needs some care. When asked what kind of deal he wants to give Jay, Alexander brings him into his office to negotiate. He tells Jay that he will give him the car for free if Jay can deep throat his cock and take it all the way in his ass. He explains that he has a big cock and most guys cannot handle it. If he can do what Alexander wants, the car is his. With that, Jay pulls out Alexander's cock and proves himself to be a great cock sucker. He takes all of it down his throat to the delight of Alexander. Alexander bends Jay over his desk and rims his ass for a while before driving his big cock deep in Jay's tight hairy ass. To his delight, Jay is able to take his cock all the way inside. Alexander fucks him hard bent over the desk for a while and then Jay wants to ride his cock. With Alexander on his back, Jay straddles him and rides his cock deep in his ass. Alexander then has Jay lie on his back and Alexander fucks him harder and deeper until Jay shoots a huge load all over himself and the desk. Alexander pulls out and shoots his cum onto Jay's cock and balls. Alexander then tells him that the keys and title to the car are his. Enjoy!